Theresa Rendell, Broker / Agent:
Theresa has been in real estate for a while now and will work closely with Keith on both the listings and
working with buyers. This will ensure that all clients receive continuous and immediate attention
throughout the real estate process.
Theresa's attention to detail and work ethic has allowed her to be a certified fitness trainer with both
Booty Barre and TRX in addition to her skincare/wellness business. Theresa is a mom of 7 with 3 still at
home!!
Working closely with Keith will allow Theresa and Keith to assist each other and take care of all the
details associated with every transaction. With Keith's 25 years if experience and Theresa's work ethic,
this is the perfect combination for success.
---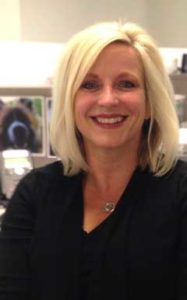 Tiffany Hahn, Client Care Coordinator & Marketing Manager:
Tiffany Hahn is responsible for taking care of you while your home is on the market. After you decide to use the services of the Keith Albrecht Team, Tiffany will visit your home to take pictures, or coordinate the professional photographer, and set up the virtual tour and the drone tours (if required). She will also gather the information about the special features, and uniqueness of your home to include in the listing service to effectively market your home. As your home is shown to buyers, she will gather feedback from the agent and the buyers who visited your home and communicate that feedback to you on a regular basis. She will make all the marketing material for your home, and create an online marketing plan for your property. She will be your go to contact for anything you need while your home is on the market.