Feeling lost when it comes to what home style feels like you? When it comes to interior design a lot of styles are mixed and matched and combined to create other styles so its easy to get confused when figuring out which one you want to achieve. For that reason I have put together this comprehensive list of various interior designs to help you pinpoint what design style speaks to you and your loved ones for your home! That being said there are new design styles being made everyday so this is a list of the most popular styles over the past 2 years.
Modern Farmhouse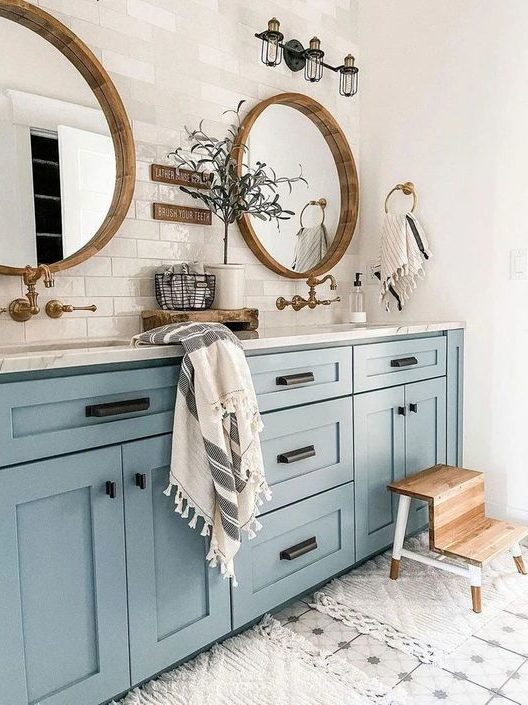 Modern farmhouse interiors have many characteristics of what we know as traditional farmhouse design. On the other hand, things become more simplified and clean without losing their character. Shiplap isn't going anywhere and we still want to see barn doors galore. Modern updates like wide plank floors, open concept living, and sleek lighting are a few common identifiers of the modern farmhouse decorating style. It's essential to have raw wood elements and greenery that can be found in every room. Consequently, color palettes in modern farmhouse interiors are always on the neutral side. When you want to add that extra pop of color it's important to pull from nature. For example, try adding deep navy, sage green, or burnt orange.
Scandinavian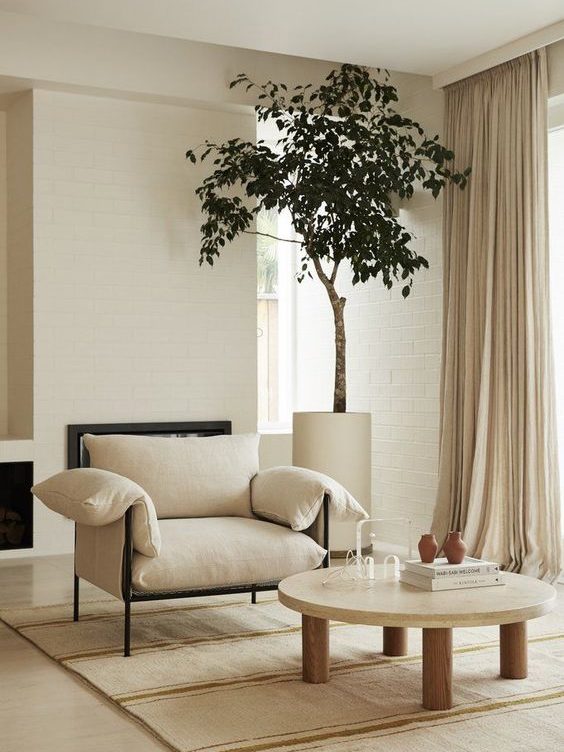 Scandinavian design can be easily compared to minimalism but can be seen as less cold or uninviting. The color palette is far more warm. Plush pinks, gray-blues, and colors rooted in nature – like sage – are the most popular in Scandinavian design. That being said the furniture used for this type of space is very modern and simple in design. A guiding principle of Scandinavian design is to establish harmony with one's environment and to create things made to last.
Eclectic
Eclectic interior design is a style that artfully mixes elements of multiple design styles into one space. It involves an informal mix of furnishings and décor and pulls from a wide variety of styles. Unlike Bohemian décor which its often compared to this style relies on elements such as balance, rhythm, and proportion and scale. The styling is very intentional even though it is varied. Placement and layering is important here whilst also having fun.
Glam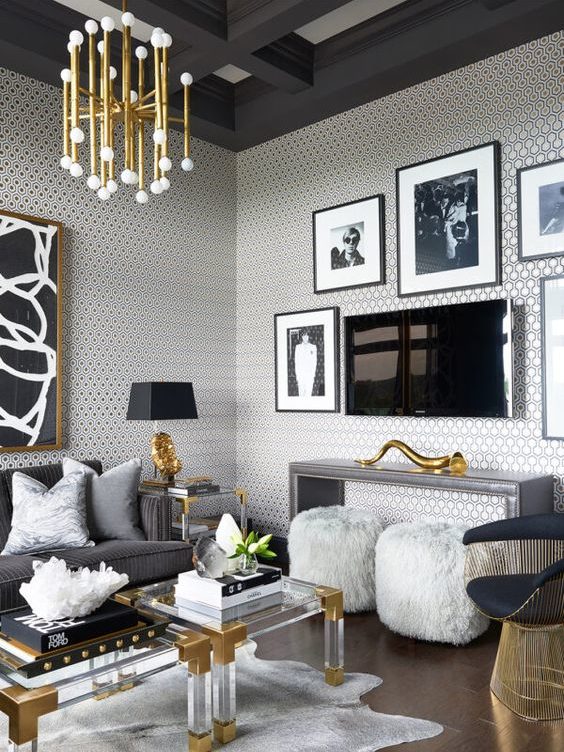 This interior design style made popular by the peak of Hollywood glamour in the 1930s is a design style that is here to be seen. High contrast color combinations were the popular choice for color schemes. Popular combinations are not only hot pink and green, but also black and white. This style is filled with luxe textiles like leather, suede and velvet, and jewel-toned colors. It's very high-end and polished and employs all the very finest of finishes.
Transitional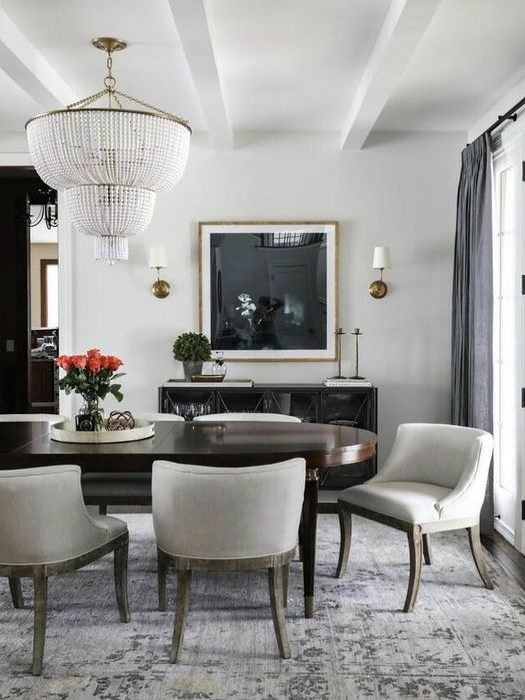 This is the style for you if traditional design is too stuffy, but contemporary is too out of your comfort zone. Transitional is the perfect mix of traditional elegance with contemporary lines and textiles. In a transitional space, furniture silhouettes offer straightforward sophistication: pieces with right angles and crisp lines share space with more rounded profiles. Transitional spaces evoke a clean, serene atmosphere by relying on soothing, neutral hues: think taupe's, tans and vanillas paired with dark brown for depth.
Traditional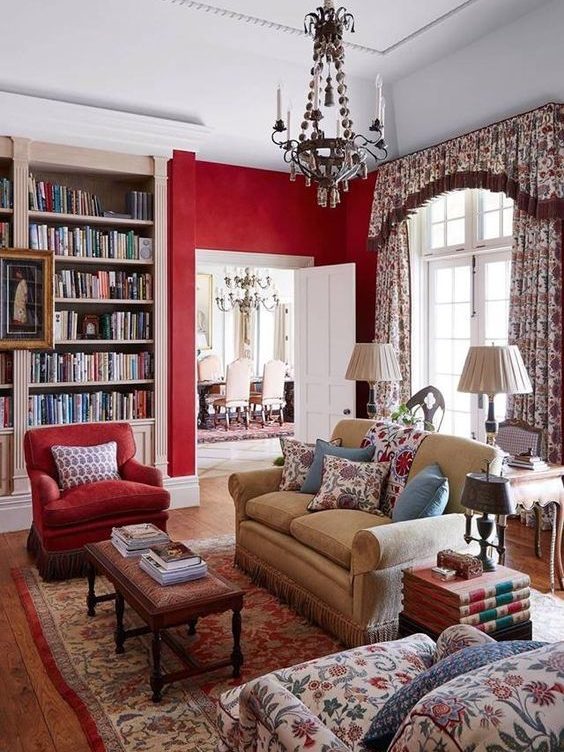 Traditional interiors use tables and chairs made from dark wood that is ornately detailed. Traditional design draws its inspiration from 18th & 19th Century England and France. This explains why it's common to find expensive textiles like silk, velvet, and linen used everywhere from upholstery to window treatments. European décor heavily influences traditional interiors. Most traditional homes have a very neutral color palette with pops of color brought in with oil paintings or floral arrangements.
Mid Century Modern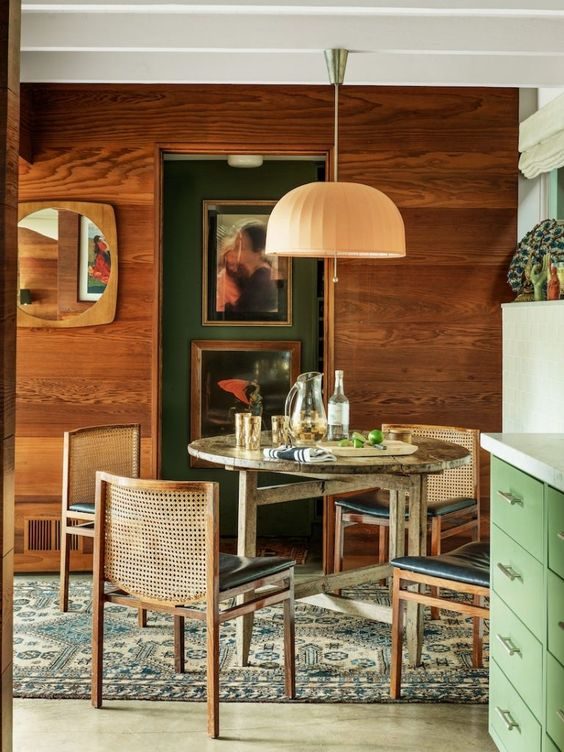 Next, we have a classic that seems to stay relevant no matter the decade. Mid-century interiors started in the 1950s and '60s in post-war America. During this time the design industry was trying to break out of its traditional barriers and dive into the modern era. As a testament to this style's timeless quality, there are still so many popular mid-century modern furniture pieces that are still used in our homes today.
Minimalist
Contemporary design and minimalist design have a lot of the same qualities. Both have uncomplicated forms, clean lines, and simple finishes. However, the minimalist decorating style is inspired by Japanese design and concentrates on the principle that less is more. In the end, minimalist design loves empty space. Because of the less is more philosophy you'll find functional furniture is the most essential design element.
Modern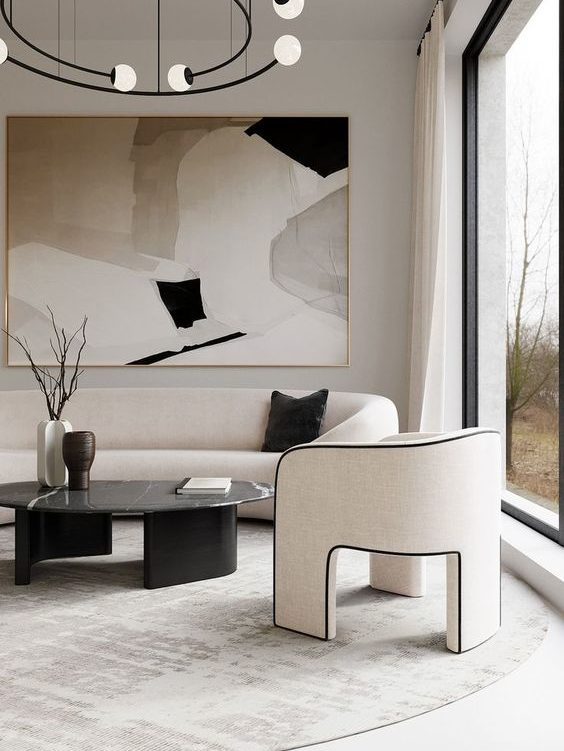 Modern design refers to a specific time period while contemporary design is ever-evolving. With this aesthetic the furniture has clean lines with smooth, sleek surfaces. In particular metal, chrome, and glass are favorite choices among designers. However, with modern interiors, décor is kept minimal. They tend to ditch the knick-knacks and use art as the main décor. It's common to see bold colorful accents in art and furniture in a mostly neutral space.
Contemporary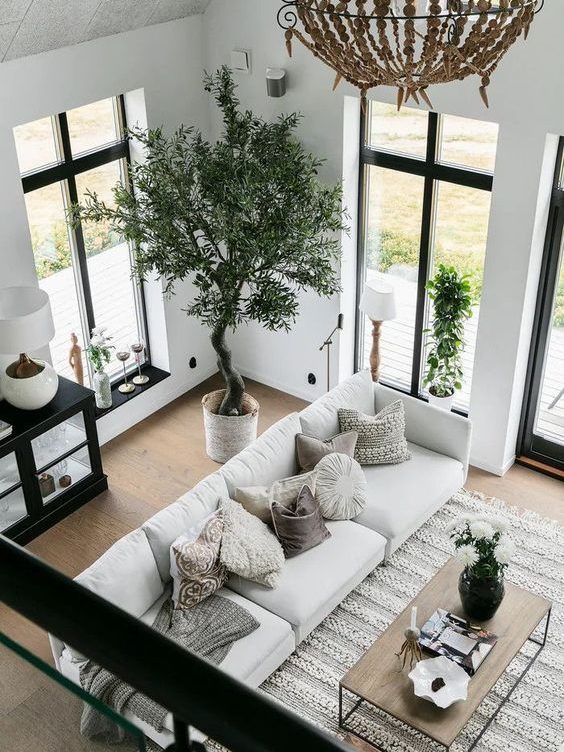 Contemporary refers to anything of the present moment. Typical contemporary furniture shows exposed legs and clean lines to give a light and airy feel. It's common to see materials like metal and glass used because of their light-reflecting properties. This design styles tends to have a neutral color palette enhanced by using different textures.
Bohemian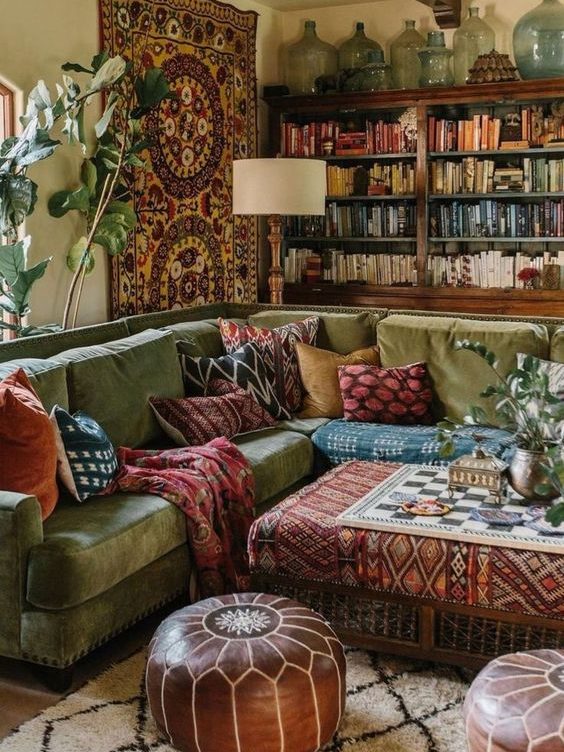 In a nutshell, bohemian design is a free-spirited aesthetic that mixes different cultures and artistic expressions into an eclectic style that thinks outside the box. A laid back boho atmosphere places an emphasis on nature. However, it's common to find bold patterns and bright colors for furniture and accents. Mixing patterns and colors is encouraged. Some materials that will work in this space are animal fur, leather, and Macramé.
Shabby Chic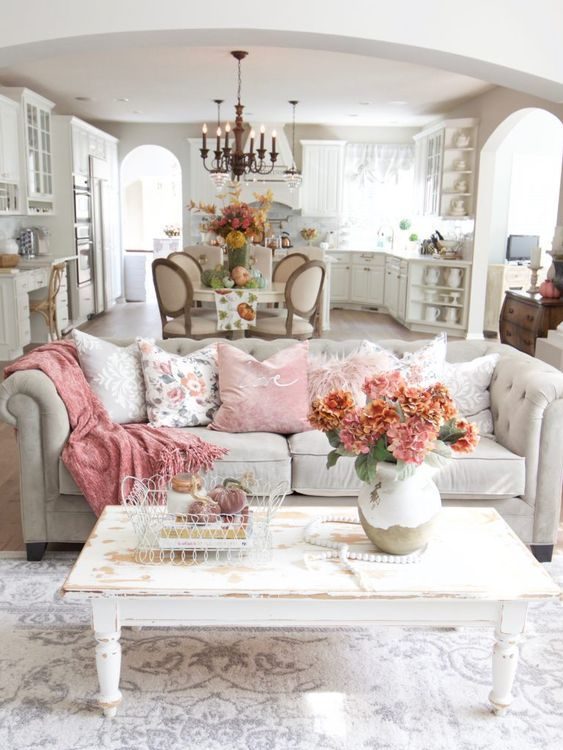 In this feminine design style, shabby chic furniture is often painted or distressed. The pale color palettes with floral patterns pair perfectly with whitewashed floors and walls. Lovers of this style appreciate the distressed and rustic vibe and how it is often contrasted with glamorous accents like crystal chandeliers. Shabby chic interiors capture an elegant and cozy feeling in a home.
Coastal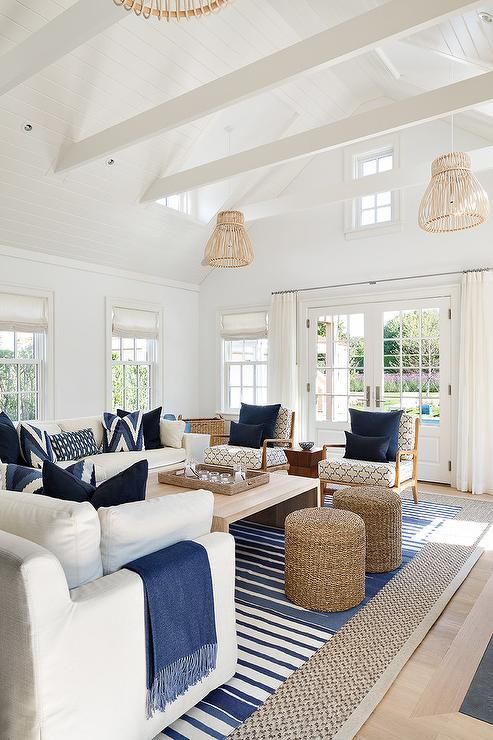 You don't have to live by the beach to appreciate the coastal interior design style. Not to be confused with nautical décor, the coastal decorating style is in another league of its own. Coastal design is often confused that there needs to be shells and anchors everywhere when in fact the nautical touches are much more subtle. Instead opt for abstract paintings that give off a feel of the ocean and the outdoors. Use pampas grass in blue vases, as well as wicker and distressed wood furniture.
Southwestern
Southwestern interiors gather their inspiration from the soft lines of adobe houses, Spanish textiles, ironwork and nature. Color pallets have various colors found in the American desert. Rust, terracotta, and cactus green, are a few favorites amongst designers. Take your inspiration from Spanish homes and Native American textiles and color palettes.
Cottage Core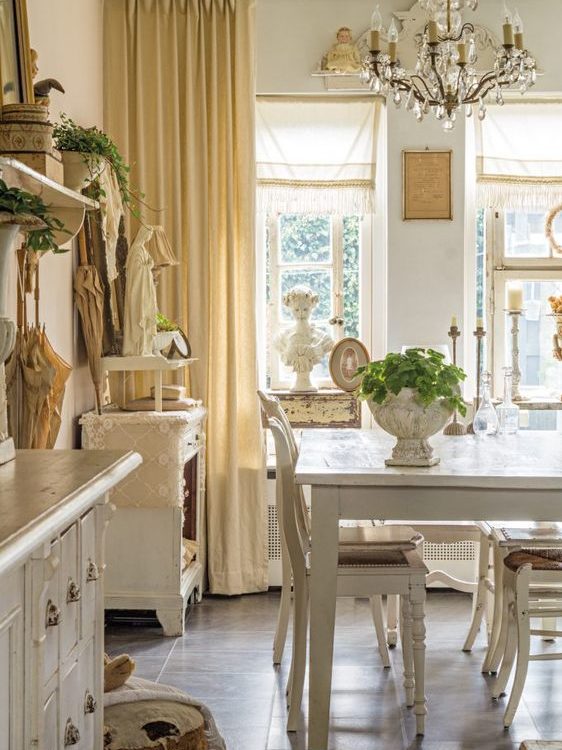 Ultimately, cottagecore is centered on a romanticized western agricultural life. The aim is to celebrate a return to traditional skills and crafts such as foraging, baking, and pottery, and is related to similar nostalgic movements such as grand-millennial style. The best part about this type of décor is how affordable it is. You can easily thrift furniture pieces and décor as its all about that vintage homely feel. Daisy Oakley, Author of Cottagecore: Inspirational Ideas, Crafts and Recipes for Wholesome Country Living says, 'Born of a desire to return to a slower way of living, it is a movement that revels in the romance of rural life and celebrates a pastoral fantasy: think of soft, sun-faded aprons and the scent of freshly baked bread and you're halfway there.'
Maximalism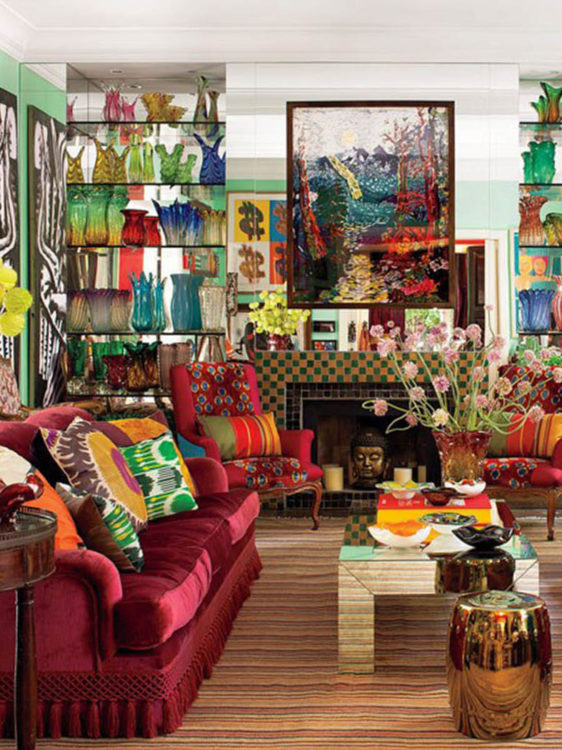 More is More! Maximalism became a way to define an eclectic home with a chaotic array of colors, prints, objects, and textures in a single space. Folks who like maximalist design often have a strong appreciation for many different design styles and collect different objects over time. This décor style is especially suited for people with bold personalities and a sense of personal style.
Industrial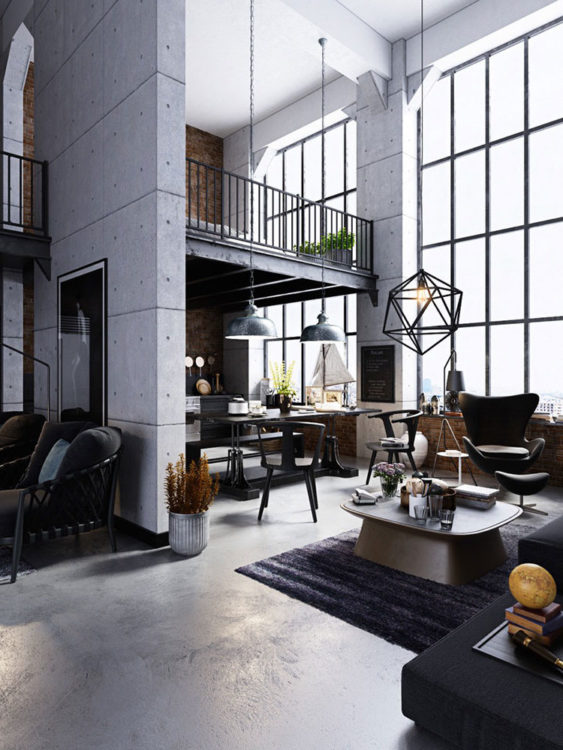 The industrial interior design style loves the art of exposed pipes and beams. Materials like brick and concrete are a great way to give the space a lot of character. The whole vibe of this space is to be "unfinished". Use rustic Dark woods, metals, concrete and distressed leather. Stay in a neutral color palette with tones of silver, black and brown.
French Country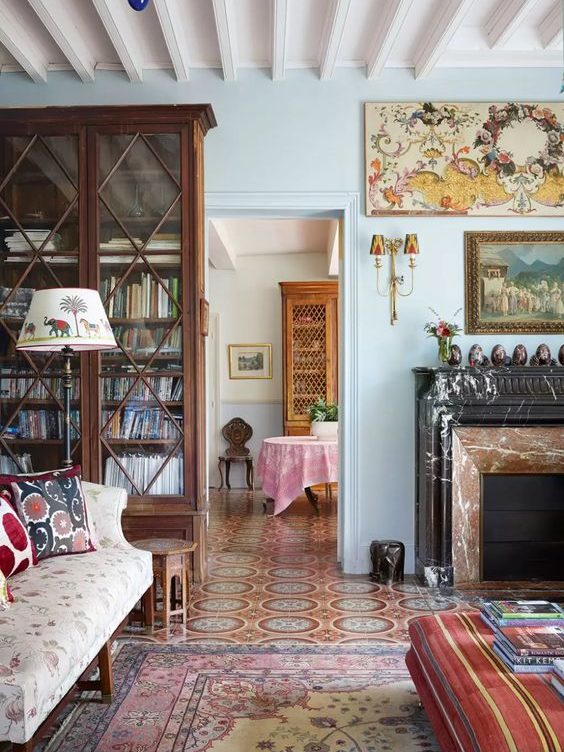 French Country interiors lean towards traditional elements that are far more relaxed and subdued, while remaining inherently elegant. French country interior design is a sophisticated blend of a few different style favorites. Shabby chic, farmhouse, and traditional all play a role in this design style. Accessories blend old with new, so don't be afraid to bring in vintage or found objects. Juxtaposing modern buys with antique finds; think gold clocks and mirrors, crystal chandeliers, blue and white porcelain plates, teamed with woven baskets, modern vases, and colorful ceramics add so much depth and personality.
Credits: Decorilla, Homes and Gardens, Scandinavian Standard, Bobby Berk