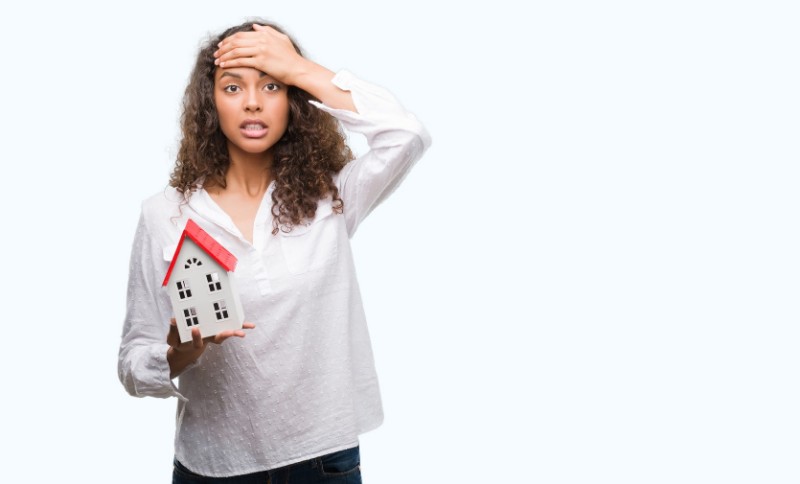 Just as it is important to know what to do when you sell your house, you should also pay careful attention to what not to do. Below is a list of the most common—and often most costly—home selling mistakes that you must avoid.
1. Not being emotionally prepared to sell
It's perfectly normal to get emotional at the thought of parting with your home sweet home. However, emotions can get in the way of making sound decisions when you sell your house.
Before you put your property on the market, come to terms with your decision to sell. Detach yourself from the house as you work on pre-selling steps such as cleaning and repairs.
2. Cutting costs on pre-selling steps and promotional materials
To catch attention from buyers and attract big offers, your property must stand out from all the other homes for sale in Carmel, Indiana.
When you sell, you'll want your house to be in its best and most presentable condition. Restoring it to such a state will require an investment in time as well as money, whether you do it yourself or hire professionals to do the job. Consider the costs of staging and photography that will elevate the quality and attractiveness of your listing, too.
Don't skimp on these essential costs. While this might seem like more money out of your pocket rather than coming in, they will eventually pay off.
3. Overpricing
Setting an unreasonable asking price typically backfires on sellers. Instead of making more money out of the home sale, you might end up losing more money.
Buyers and agents who see that your listing is overpriced will ignore your listing, leaving it untouched on the market for an extended period. You'll be forced to make large concessions just to regain interest from the buyer market, and often these price cuts are large enough to result in a loss.
For more tips on pricing your home, read our helpful guide here.
4. Choosing the highest offer right away
All offers that come your way should be reviewed with care and diligence. Just because a buyer offers a large sum of money doesn't mean that you're bringing home the entire amount offered.
If a buyer is willing to make a big offer, they are probably going to ask for major contingencies, as well. These conditions can include covering various expenses leading up to closing, such as any repairs required after the inspection, appraisal fees, and other closing costs.
Some buyers might even ask you to defer closing until they're able to sell their current house. This could lead to unnecessary delays and missed opportunities to sell to other interested buyers.
5. Selling without the aid of a real estate agent
While going the "For Sale By Owner" route is an option for you, think about the stress and inconvenience that you'll have to shoulder as you go through the home selling process.
In contrast, having a real estate professional providing expert-quality services and advice will significantly improve your experience, as well as your chances of maximizing the potential profits of your home sale.
For more expert tips on how to get the best returns when you sell your home, contact Carmel, IN real estate specialist Keith Albrecht and his team. We look forward to hearing from you at 317.590.7878 or via email at keith(at)keithshomes(dotted)com.