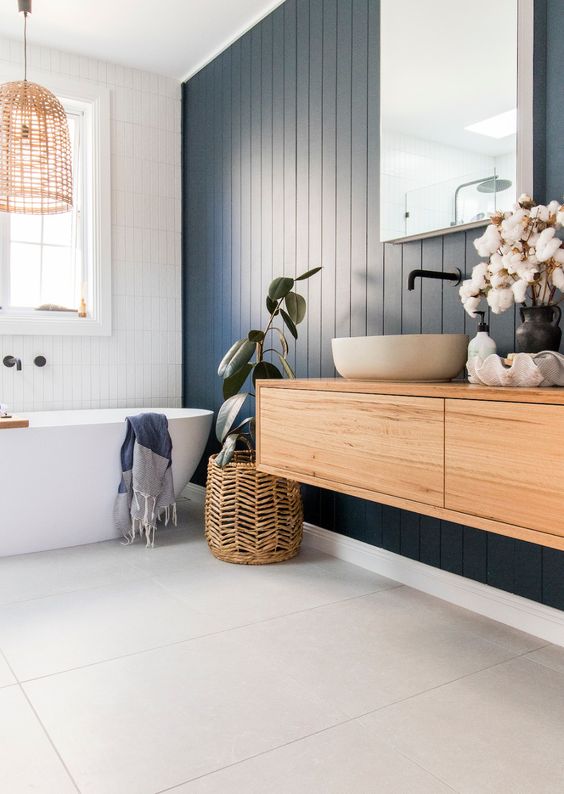 The simpler the better
Less is more in this case. Keep your bathroom remodel design as simple as possible. Do only what you need to do not what your contractor or your Pinterest board is forcing you to do. Try your best not to do any rewiring or major pipe work. If you need to move major components of your bathroom in order to make sense of the space, try to do it strategically. For instance do not change the location of the faucet. You can change the faucet but do not relocate. Relocating will result in more work which will cost you more.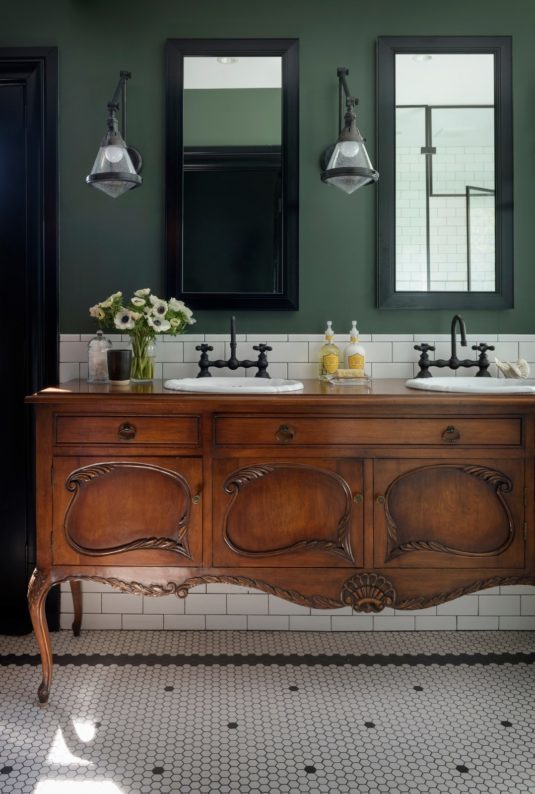 Repurposing
Have an old cabinet of your grandmothers in your basement that's been collecting dust? Try to turn it into a new vanity! Don't want to buy all new sink ware? Try a fresh coat of matte black or gold spray paint and reinstall! Try checking Marketplace for old vanities and dressers that can be turned into the most beautiful focal point of your bathroom.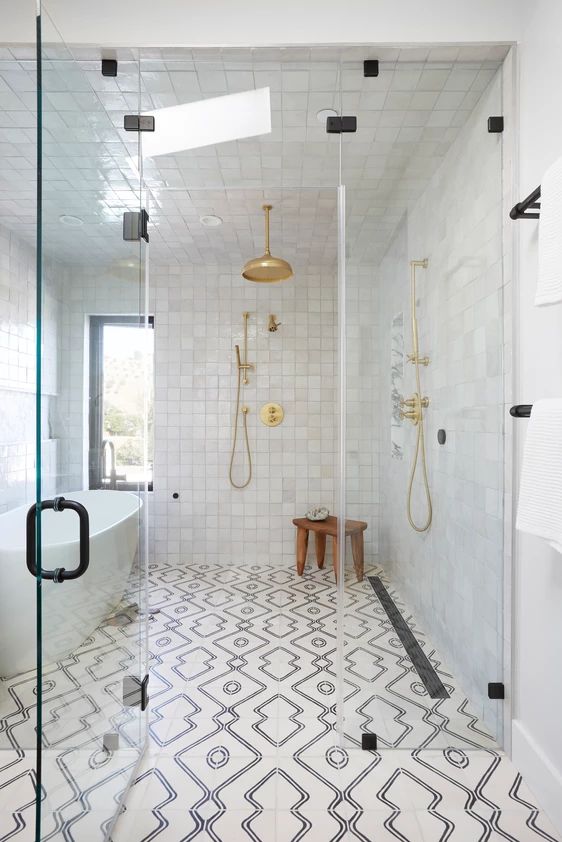 Spatial Awareness
When working with small spaces its important to think strategically about every detail of your remodel. Consider things like placement of mirrors, built-in shelving, and choice of doors. Cyrus Vaghar, real estate agent with Coldwell Banker in Boston suggests, 'When space is limited, particularly when remodeling a first floor half-bathroom, we have seen many homeowners opt for a sliding entry door. Using this method, we have had clients able to add in an extra half-bath where they otherwise did not expect to.' Use glass for standing showers and even consider a wet room to make the most of your space. As a Real Estate agent I can tell you that standing tubs have become less and less of a request from buyers over the years so if it doesn't fit into your space don't force it.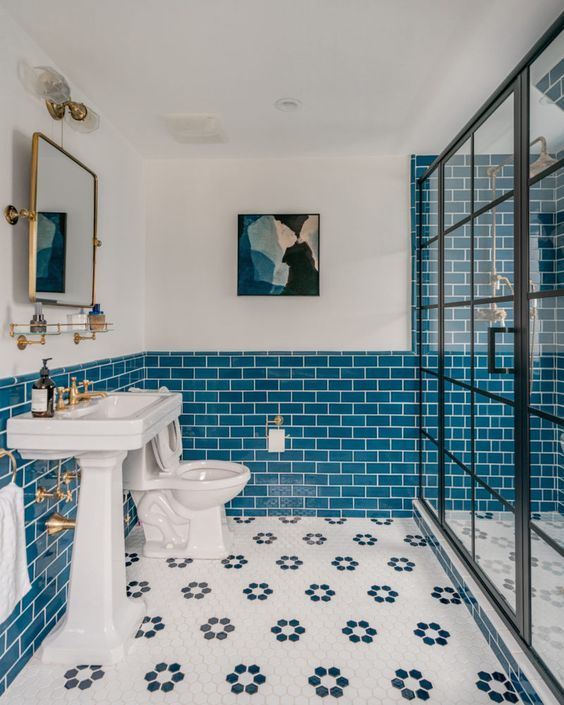 Tilework
Tilework is the number one thing my buyers look for when looking at bathrooms. They want modern subway tiling, marbling, or mosaic flooring. This is where your money should be spent! Tiling is the part of your bathroom reno you can have the most fun with in my opinion as well as makes the biggest impact. Choose fun patterns or designs that compliment your homes personality. Floor & Décor is a great option for an affordable place to acquire tile and I've linked two of my personal favorite choices below for you.
Bayona Deco It Matte Porcelain Tile
Vita Bella Polished porcelain Tile